///06.01.09
TRVE NORTHERN MAPLEVIOLENCE
Tuesday, June 2nd
@ THE THRASH CAN
251 Shunpike Rd.
South Burlington, VT
KAISER WAVE
(LAST SHOW + TAPE RELEASE!) :: BTV pure ripping Powerviolence / raw grind.
http://www.myspace.com/kaiserwavevt
VILE INTENT
:: MTL.QC Powerviolence murderers. for fans of the usual suspects - Crossed Out, Infest, Spazz etc
http://www.myspace.com/wheresthatdeerhead
+PLUS+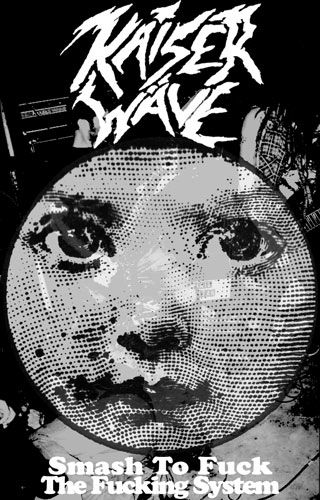 GRIMEOLOGY RECORDS
is proud to announce the release of
"SMASH TO FUCK THE FUCKING SYSTEM" c13 EP by KAISER WAVE !
The tape will be available at the show from both GRIMEOLOGY and the band, so bring a fistful of cash. Come out, support, and send your final hails to KAISER WAVE !!!
email for more info : grimeology at gmail dot com
see you there....